One of the best solutions for your swimming pool, spa or leisure relaxation area. These premium quality enclosures are available in many shapes and colour combinations which can be used not only for swimming pools and spas, but also for verandas, terraces, summer sitting areas – and much more.
Extend your swimming season year round;

Easy sliding enclosure allowing to open for swimming in open air on sunny days;

Protection of children and pets from falling into the pool or spa;

Lessens water evaporation;

Increases solar effect reducing heating costs.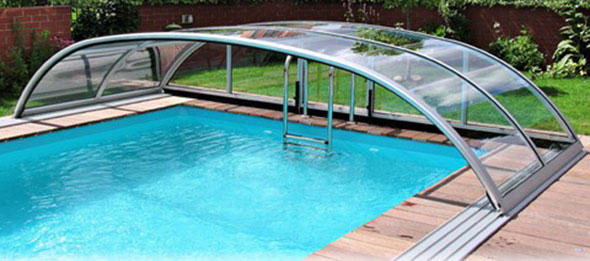 This series was created based on client requests to combine comfort of swimming under the enclosure along with aesthetic technical features so as to blend harmoniously as a whole into one's garden.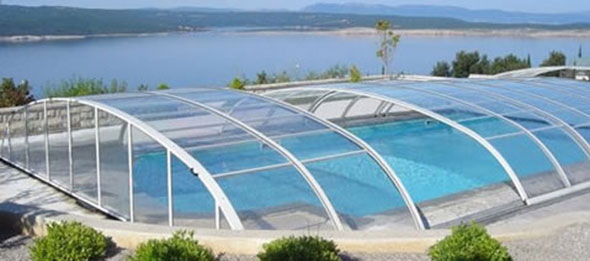 This series was designed for those not willing to sacrifice their views. The heights of the enclosures do not take away from your garden panorama.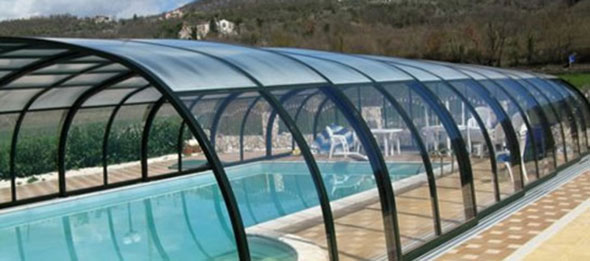 MIDDLE Line
This series allows for not only swimming comfort under a fully covered pool, but also – thanks to their higher structural design – free movement in the central part of the roofed area.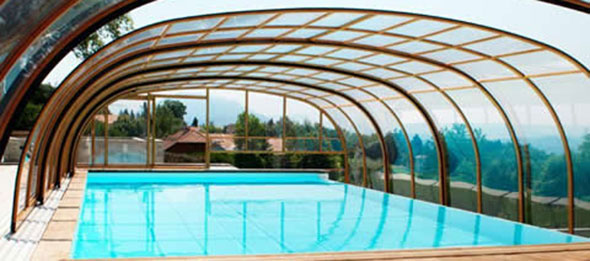 HIGH Line
This series allows the possibility to move freely about under the entire roofed area. The sliding system makes it easy to move the segments in both directions.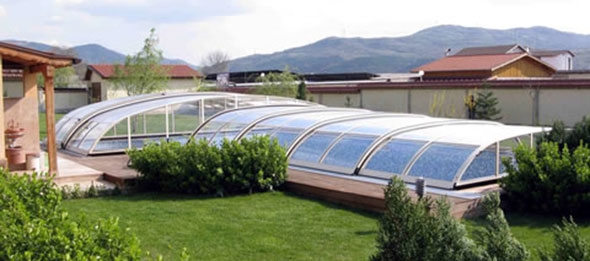 COMBINATION Models
The combo units are made of two or three different enclosures, providing both protection and a spacious entrance.